WELCOME TO FIBRE DESIGN
The Blue Ridge mountain landscape surrounding my home has been a continuing source of inspiration to me. I have created custom weavings, off-loom weavings, and macrame wall pieces for satisfied clients for over 28 years. Primarily a colorist, I incorporate your décor and specific desires creating fibre art which becomes a focal point of your home or office.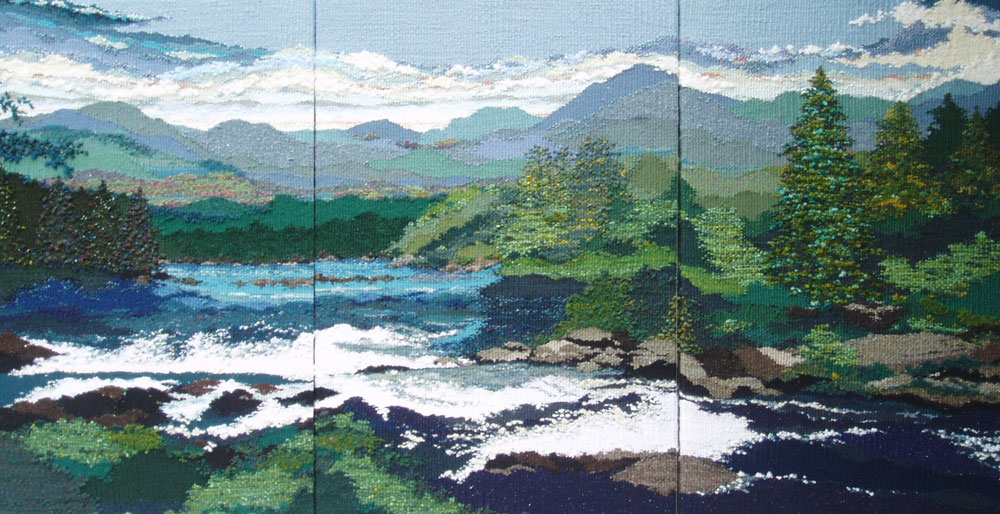 Curl's Tryptch
"Tapestry weaving is much like painting~ with yarn as your palette,
and the needles your brushes.."
Tapestry weaving is a slow process of laying in one needle of yarn at a time until an image is formed. Once completed, the weaving is stretched across a frame, secured and backed with muslin ~ or simply backed with muslin for a softer look.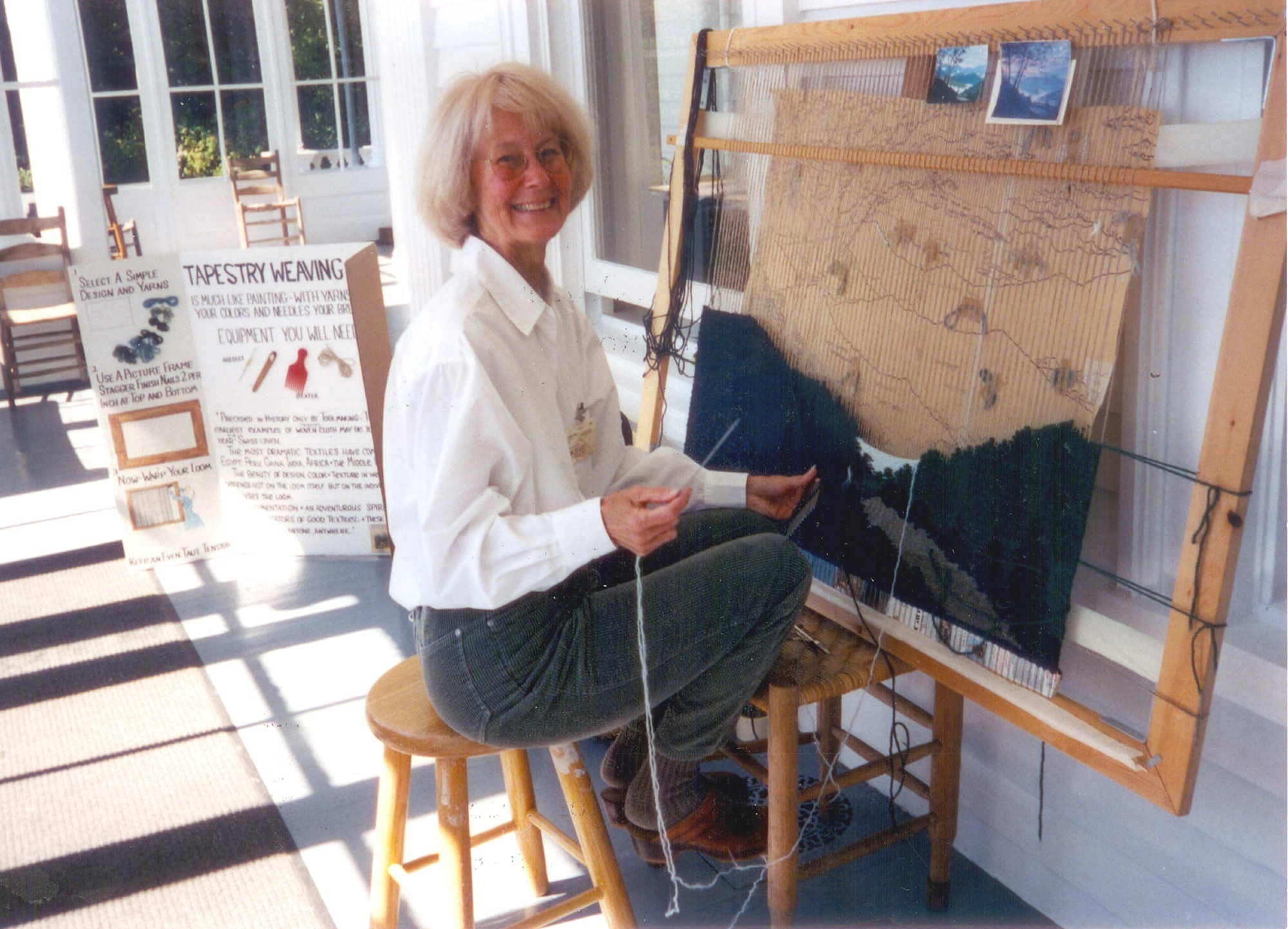 A black and white drawing, often taken from a client's photograph, is hung behind the upright warp.
Working with architects, interior designers & individual clients for over 28 years, I have created many unique works custom designed for specific spaces.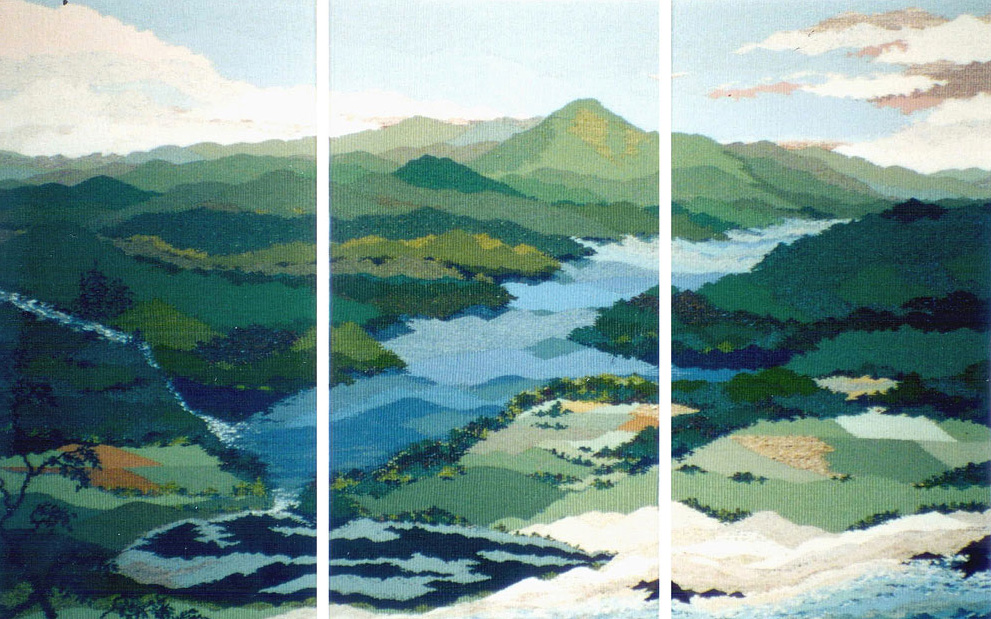 North Carolina Environmental Protection Agency Tryptch
My award winning tapestries have been collected internationally by both corporate & residential clients, including:
North Carolina State Arboretum
Environment Protection Agency in Raleigh
Muriel Hemingway
NC Lt. Governor Bob Jordan
Appalachian State University
The Swag In Waynesville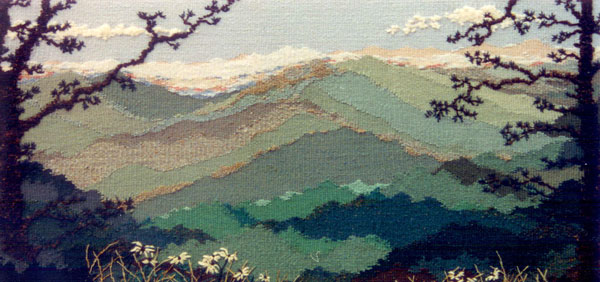 Montreat View
A Member of Southern Highlands Craft Guild,

my fiber art may be seen in North Carolina at:
Parkway Craft Center in Blowing Rock
Twisted Laurel Gallery in Spruce Pine
Slides or portfolio are also available. Please call or write for more information.
Thank you for your interest in my work.